Our History
In the early 90's Murray Hawse had a vision to put together a charity fundraising event. He wanted to raise money to build a much needed facility for children with disabilities in our community. The costs associated with constructing a new structure were staggering and it was obvious that it would take a substantial amount of financial support and assistance to generate enough revenue to complete such a project. It also became evident that it would require a special event to get the fundraising started and achieve that goal. It was in 1992 that the Smithers Celebrity Golf Tournament began under the direction of Murray and his committee of Toni Perrault, Trevor and Patty Johnson. The fundraising effort would go toward the Bulkley Valley Child Development Centre where Murray's son Jeremy attended. Local Celebrities Joe & Jim Watson, Alan Kerr, Ron & Rob Flockhart, Bill Stephens teamed up with Glen Anderson, Ken Berry, Garry Nyland and other Celebrity guests to host the inaugural Tournament. Hosted by John McKeachie of BCTV, the event was a great success and raised thousands of dollars for the charity. The Smithers residents had never seen such an event in their community and were eager for more. Murray Hawse continued to roll with the idea and added a Celebrity Hockey Game in 1996 which featured Darryl Sittler, Tiger Williams, Charlie Simmer, Al Secord, Lochlyn Munroe, the Watson Brothers and more. Subsequent years included Mark Recchi, Alan Thicke, Bob Kelly, Garry Valk, Jason Priestly, Dave Schultz and Reggie Leach. In 2000 the fundraising goal was accomplished and the new Bulkley Valley Child Development Centre was constructed.
A new era began and the fundraising efforts were then turned over to the Rotary Club in support of local community projects. In 2011, the 20th Annual Celebrity Golf Tournament began to build momentum once again and the focus on fundraising was re-established. This year we are extremely happy to welcome Bobby Orr to the community. A long-time friend of Joe Watson, Orr visited Smithers once, as Joe's Best Man, during his wedding in 1969. He never came back. After hounding him for 40 years, the greatest defenceman who ever played, and ever will play, is here to help us achieve the same vision that Murray Hawse established in 1992.
We are all here to raise money for a local charity that needs our help to make life better for those that need help in our small community. We are grateful to all of the Celebrities here this week and especially those that continue to donate their time to come to Smithers year after year to help us out. Each year we welcome many new faces and create new friendships. We can appreciate that these Celebrities have a huge demand on their time yet they continue to support our charities and community fundraisers. Please make sure to thank the Celebrities, buy them a drink, shake their hand and let them know how much our community appreciates their help.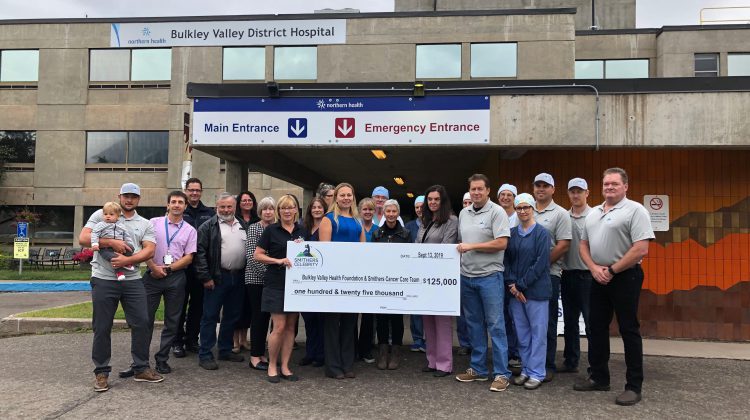 We are thrilled to present a cheque to our charities. The BV Health Foundation, the Smithers Cancer Care Team and Horses Touching Hearts Therapeutic Riding Association. Proceeds will go towards specialized surgical equipment for the OR department. Financial support for local families affected by cancer and a new portable ramp for therapeutic riding association.
View More »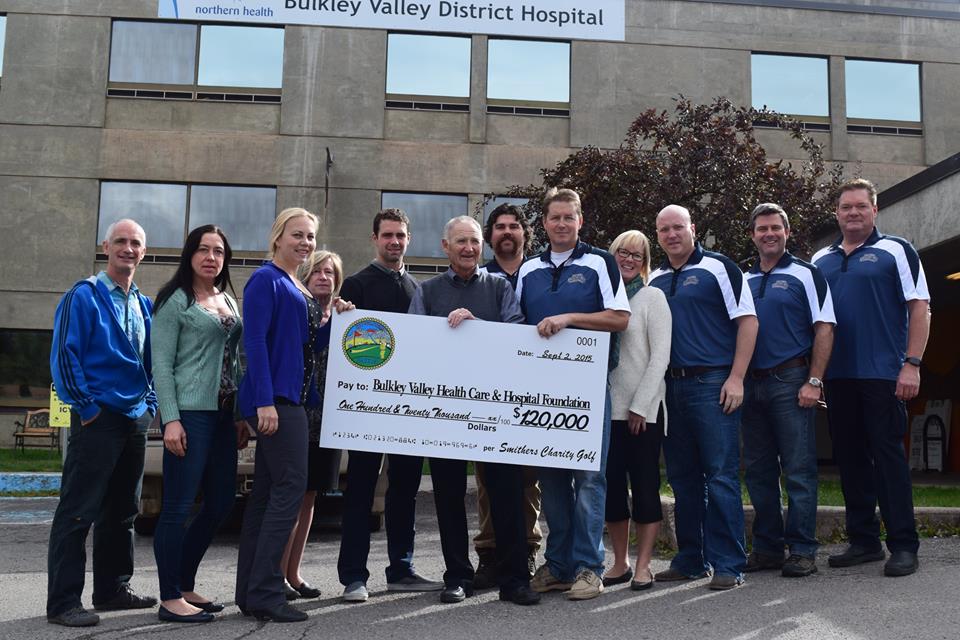 2015 was an incredible year with Bobby Orr and all. The Stanley Cup came to Smithers, weather was incredible and we had a concert on the fairway.
View More »